Over 100 000 employees have collaborated with 2 000 nonprofit organizations in 69 countries thanks to Wenabi
In a world where the challenges that non profit organizations face are growing, we believe that the support brought by companies must be stronger. We are convinced that companies have a role to play if they want to remain competitive. They have responsibilities and must take into consideration the social and environmental issues that surround them. Since 2017, Wenabi is developing solutions to support nonprofit organizations, whose needs are expansive and varied. Every action counts and there are many ways to get involved for those who want to make a difference.
+2000
nonprofit organizations
+300 000
hours of volunteering
+2M
euros in donations collected
The solution that connects Companies - Nonprofits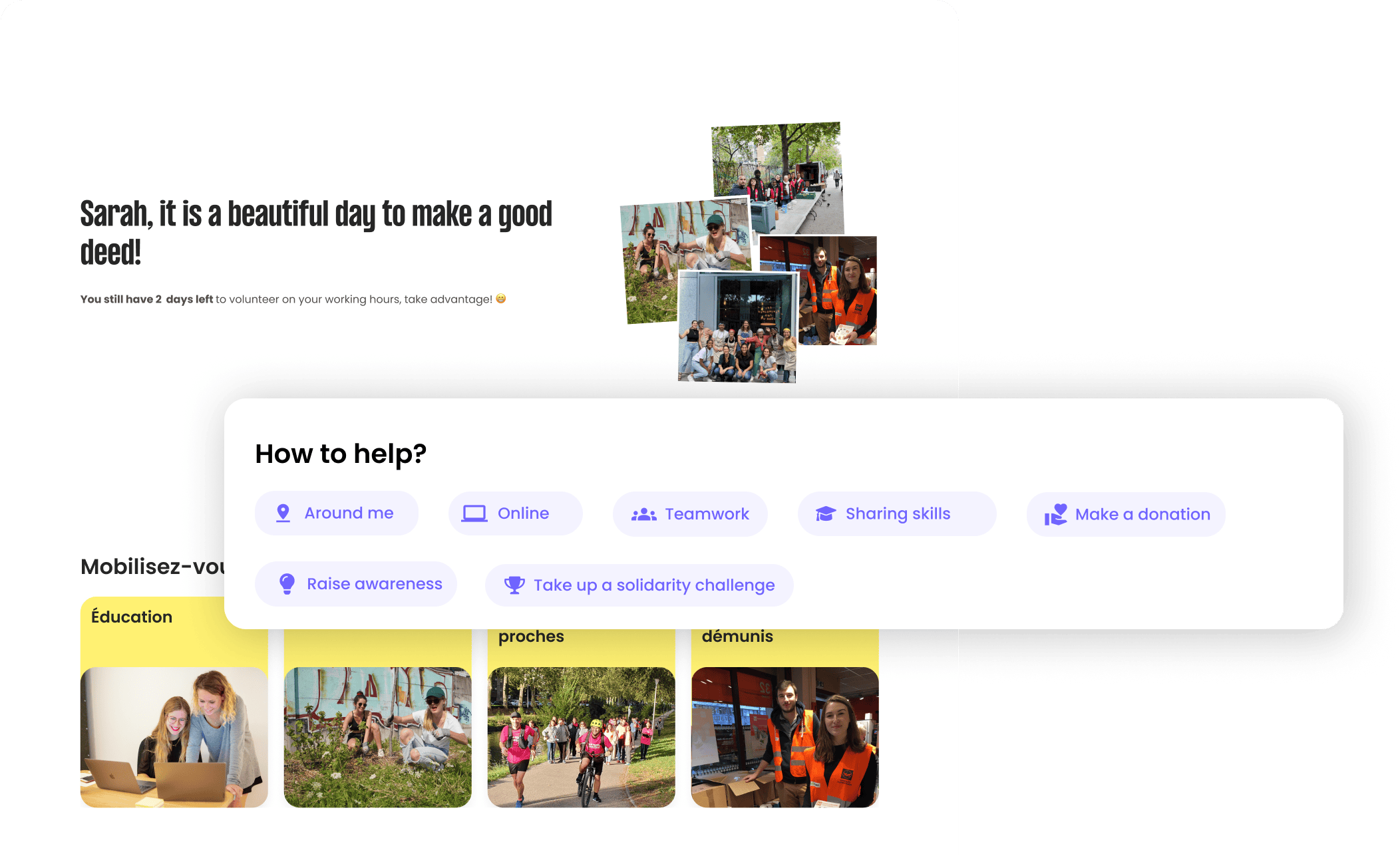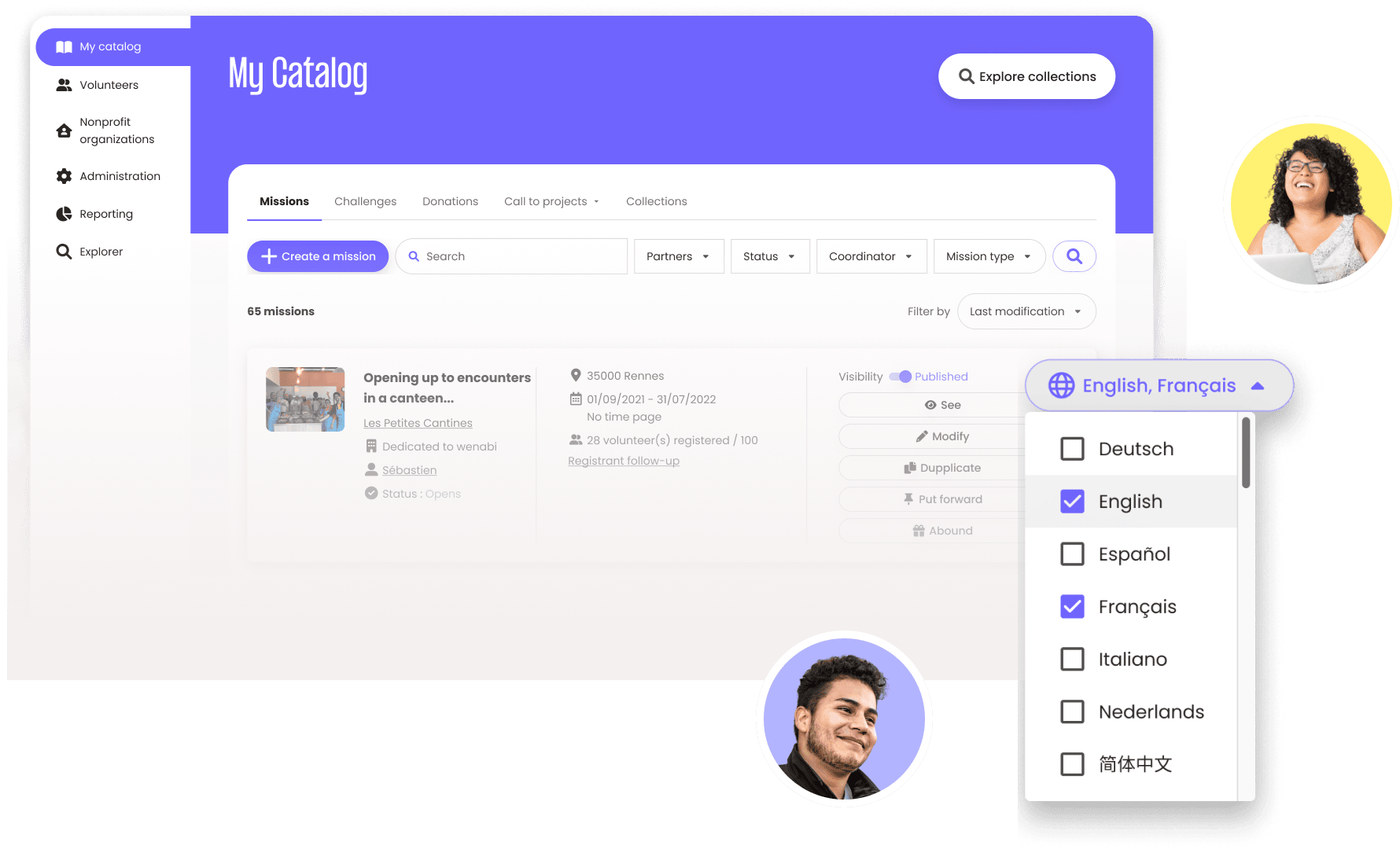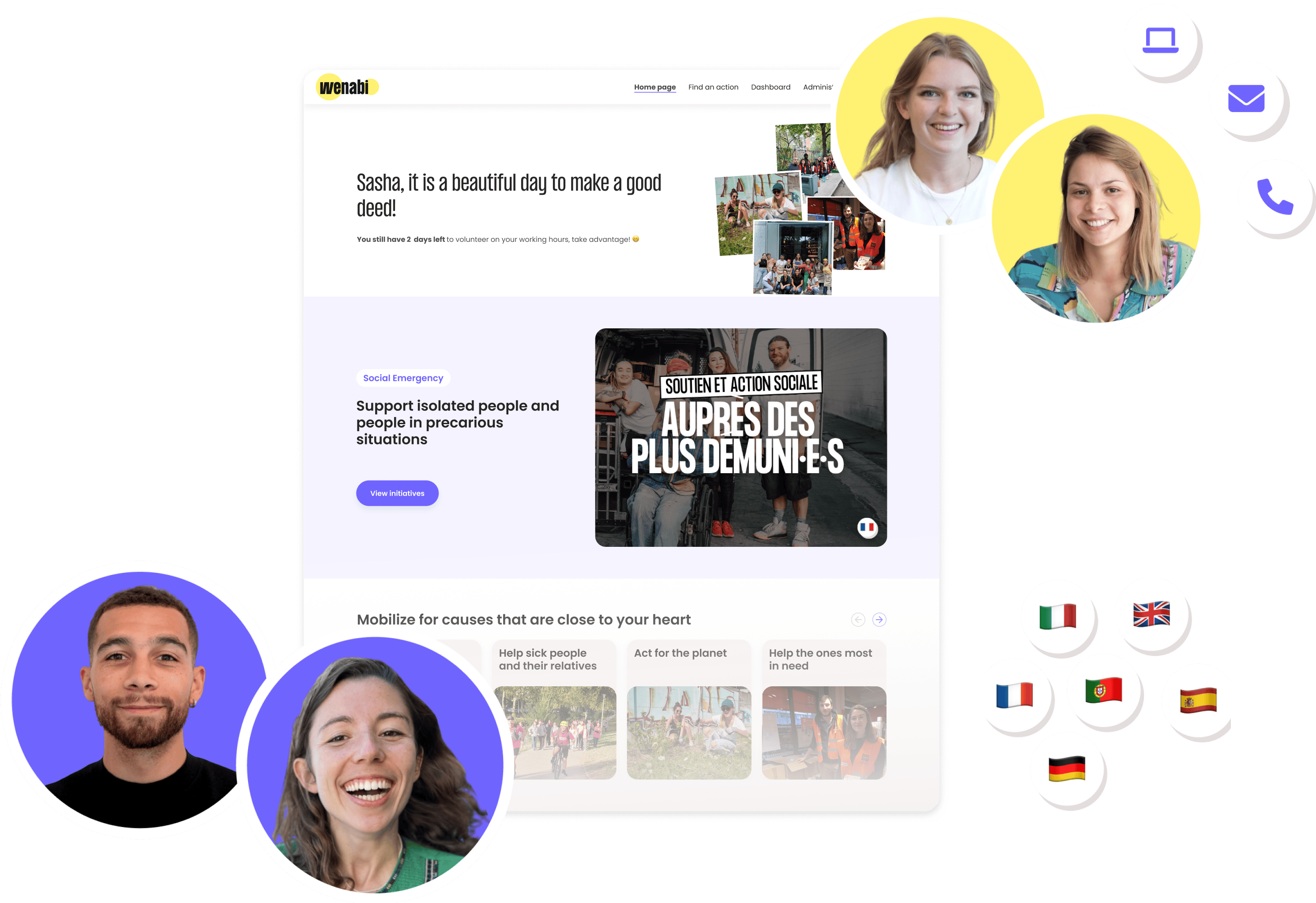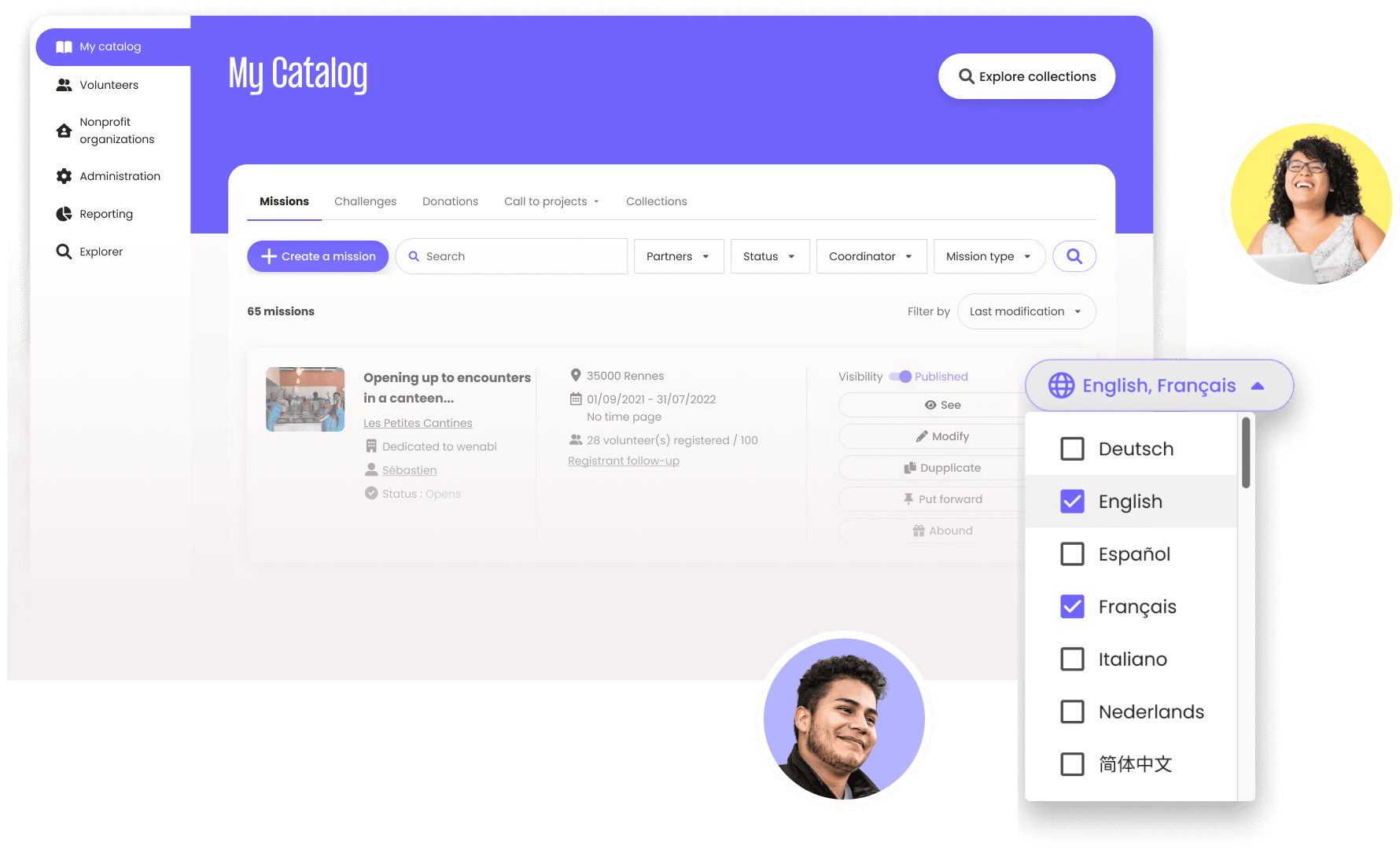 Oops! Something went wrong while submitting the form.
Take part in the annual National Collection weekend
With Les Restos du Coeur
Social emergency
Make a donation to support homeless people
With Entourage
Social emergency
Cook meals for those in need in the UK
With FoodCycle
Social emergency
Help families in precarious situation find new homes
With Emmaüs Défi
Social emergency
Let's act together
Our team of experts accompanies you through your challenges and offers you the best support to multiply your impact.