Over 100 000 employees have been involved with 2 000 nonprofit organizations in 69 countries thanks to Wenabi
In a world where the challenges that non profit organizations are facing are growing, we believe that the support brought by companies must be stronger. We are convinced that companies have a role to play if they want to remain competitive. They have responsibilities and must take into consideration the social and environment issues that surround them. Since 2017, Wenabi is developing solutions to support nonprofit organizations, whose needs are tremendous and varied. Every action counts and there are many ways to get involved for those who want to make a difference.
+2000
nonprofit organizations
+300 000
hours of volunteering
+2M
euros of donations collected
The solution that connects Companies - Nonprofits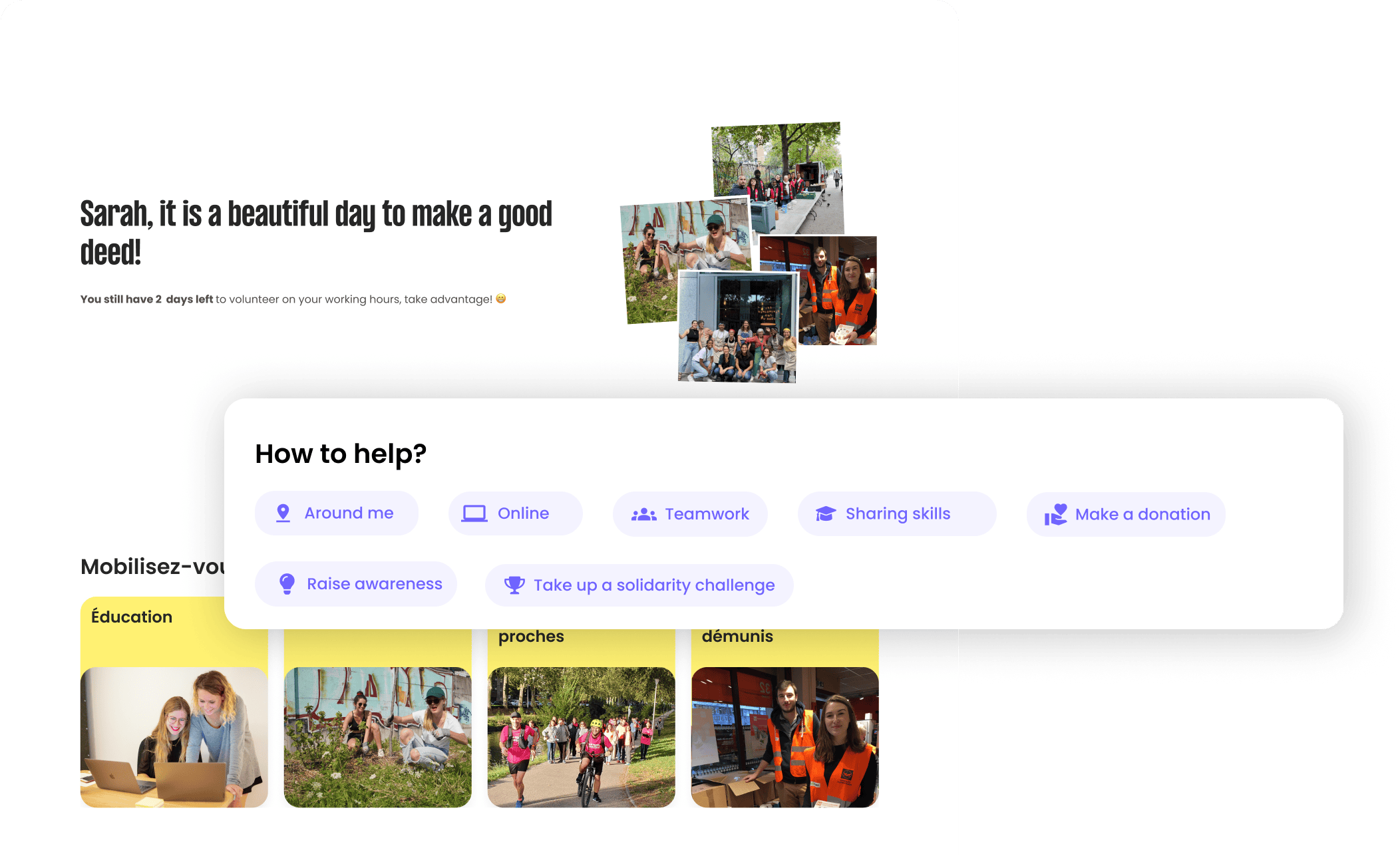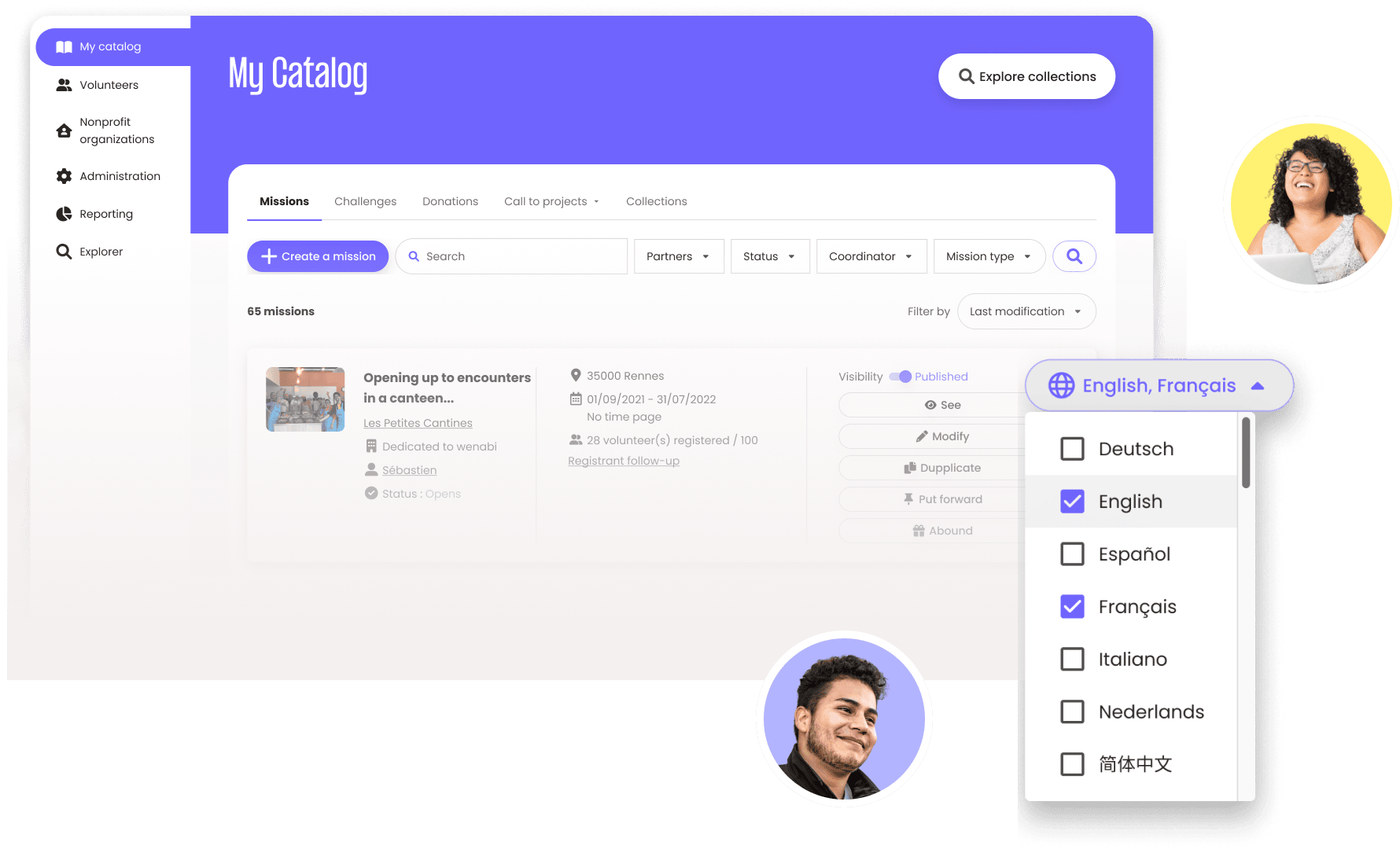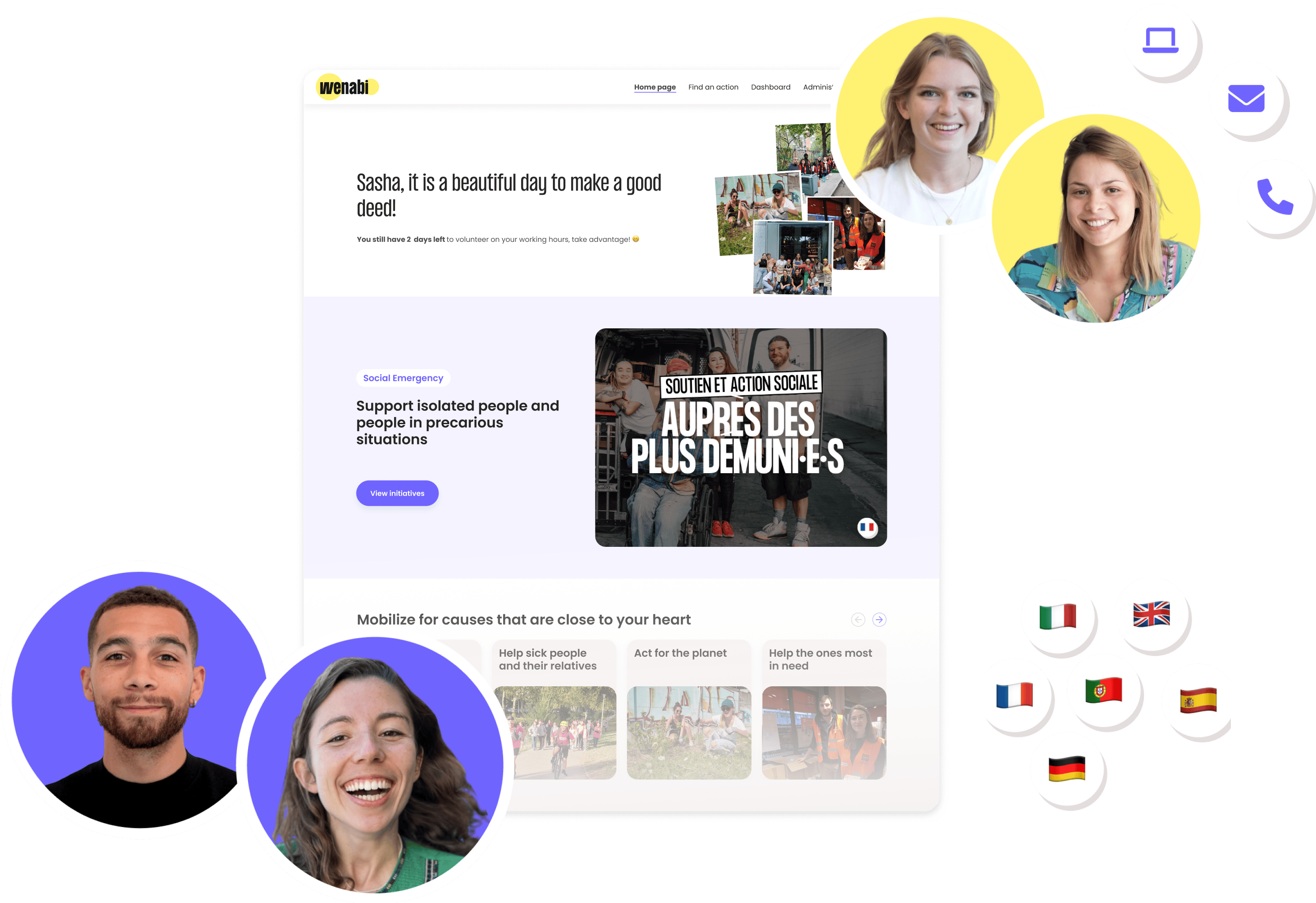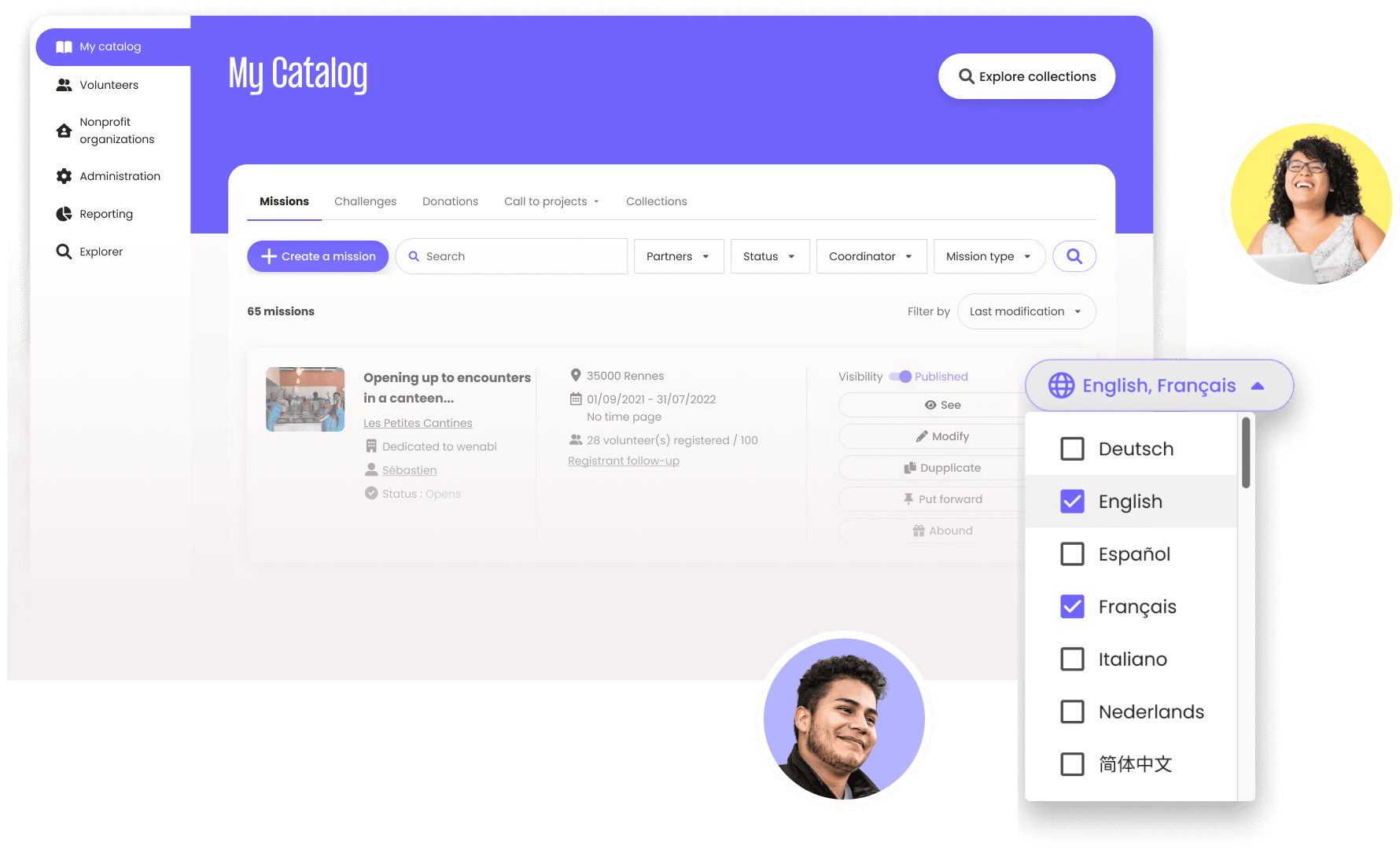 Thank you! Your submission has been received!
Oops! Something went wrong while submitting the form.
Make activity kits for sick children
With L'Envole pour les enfants européens
Health
Collect hygiene products for excluded women
With ADSF - Agir pour la santé des femmes
Health
Raise awareness among children in elementary school about health, security and well-being in Aberdeen
With Abase SCIO
Health
Participate in a caritative race against breast cancer
With Odessa
Health
Let's act together
Our team of experts accompanies you through your challenges and offers you the best support to multiply your impact.